Bruce & Sue's Cruise on the
Carnival Victory
August 11-16, 2001
Review:



Just got back today from the Carnival Victory cruise to Nova Scotia and New Brunswick, Canada. This was the third cruise for us (Regal Empress in 1974 on the same type of itinerary and RCCL's Sovereign of the Seas last February 2001 to the Bahamas), and the first for our 12 year old son, my ex-wife and a close family friend (My wife and I shared one room, my son, ex-wife and family friend shared another). We were in cabins 1335 and 1316 on the Riviera Deck (Deck 1 - cat 4A, fairly cheap cabins - around $3,500 for all of us for five days).

Before I start my very long winded commentary, I rate this cruise, ship & line (on a scale of 0 to 10 with 10 being the best) about a 3 (three).

Embarkation - 10 (the only thing that gets this mark).
I must say that the check in was fantastic - Our limo was delayed and we didn't get near the ship (left out of Pier 90 in NYC) until about 1:00 PM. It only took about five minutes for us to go thorugh security and check in (get our sign & sail cards, present proof of citizenship, etc...). I was truly amazed at how fast and efficient they were at getting many folks processed simultaneously. We were walking up that gangway by 1:10. HINT FOR OTHERS - Have all your paperwork filled out in advance, including what credit card you will be using for your sign & sail cards and have your proof of citizenship in your hand when you walk up (passport or birth certificate & driver's license).

Room Steward and Staff - 0 (I would use a negative number but...)
When we booked this sailing (in March 2001), I was very explicit that I wanted a queen size bed for my wife and I, and singles for the others (two twins and a fold down bunk bed). Much to my dismay, when we got to our staterooms (first stop to drop off carry-on's) we saw they had made up our room with two singles. I immediately called for the Room Steward but he did not answer his page. I then called room service (they handle these things when the room steward is not around) and they told me they would relay the messsage to the room steward. After eating lunch (welcome aboard buffet gets a 5 out of a possible 10) and exploring the ship, we went back to our cabin at about 4:30 PM to check on our luggage (only two of four pieces had arrived by then). I also saw that our room still had the two single beds. Once more I tried to call (page) the room steward but again with no luck. I then called the Purser's Desk and they told me that it would happen around 5:00 PM. Lifeboat drill was at 4:30 and lasted about 15 minutes. Then back to the room where we started unpacking (other two bags finally showed up around 5:30), on to Lido Deck (9) forward to watch us leave NYC (nice view but very overcast and humid) and about 6:10 went up to the dining room (main seating - Atlantic - 6:15 PM dinner). After dinner we went to Karoake in the Red & Black lounge (lots of fun - no-one could sing really well but all sang really loud!). After this, we went back to our room (about 9:00 PM) because we were exhausted and just wanted to get some sleep so we could get a fresh and early start the next day (at sea). Much to our dismay, the two single beds were turned down as singles! I tried to page the room steward again (with no luck) and again called the Purser's Desk who finally got in touch with him. He came right away (at 9:15) and told us that this was the first he heard from anyone (hard to believe). When I told him I wanted a queen size bed, at first he told us to wait until the next day. When I told him that was unacceptable, he offered to push the two singles together (my wife and I move around much during the night and if we had two singles pushed together, one or both of us would wind up falling between them). I then asked who I could speak with to rectify this and he went to get his boss (asst. room manager). When I explained the situation to her, she offered the same solution as the steward - Then I asked why they couldn't get a queen size mattress for the pushed together frames and she told us that "they don't do that for this room" (apparantly only folks spending more than us get that luxury!). When I told her that I was extremely upset at this, she then told me she would try to get a queen size mattress down to us. Finally at about 10:00 PM, she shows up with the two stewards, her boss and a queen size mattress. My question to her (which was never answered) was why did it have to take so much aggravation to my wife and I for this relatively easy fix to be made? I also asked to have my room steward replaced for the remainder of the cruise (I couldn't get him to come when I needed him, so I wanted someone else, plus at this point, I just didn't trust him). Needless to say, he continued to be our steward for the rest of the cruise (and did a very shoddy job of it as well - when we left today, there was still dirt on the floor and garbage in the room from the previous cruisers).

It was also very difficult to regulate the temperature in the cabin. It couldn't get cold enough for me for about half the trip. Plus the water in the shower ran at a trickle, which made it difficult for my wife to wash her hair.

Ship Condition & Operation - 1
I was on the RCCL Sov. of the Seas last February, and for a twelve year old ship, she was gorgeous and in impeccable condition - There were staff visably cleaning and grooming her throughout the entire cruise. Contrast the SOS with this realatively new ship (a little over a year old), she (Victory) was dirty, beat up and run down. The elevators all had holes in the walls (some over 6 inches wide) from the crew using them to load and offload the luggage. And that was when you could get elevators in the first place - It seems that the crew can (and very often does) take over the elevators at any and all times - The average wait for an elevator was about five minutes. One small boy (about 11 years old) even got stuck in an elevator and another man and myself eventually got him out - No crew around that could or would help. There was one dirty juice glass that was sitting on the railing near the elevators by our cabin (amidships) that was there when we boarded and was there when we left. The carpetting is also filthy throughout the ship (room included) and many walls were scratched and gouged (probably from the luggage again). Also, even though the Sov. of the Seas was a smaller ship with almost as many passengers, I never felt crowded. On the Victory, however, it seemed like there were hundreds of kids running wild through the halls at all hours and everywhere you went, there was a 10-15 minute line you had to wait on (or you had to show up more than 30 minutes before any event). We sailed with about 2,600 passengers, about 1000 too many for this ship to handle effectively.

Entertainment - 8 The two Vegas style shows we saw were quite nice (although how many girls could be comfortable wearing those G-strings with their butts sticking out is beyond me - what can I say, I'm a prude). The juggler was very good as was the comedian. Peter (cruise director) did a fair to good job with other events (not so newlywed game, talent show, etc...), however, it always seemed like they were only out to make a buck - Every activity was preceeded by a bingo game ($10 per card).

Food - 6 OK - Here I should elaborate - I gave it a 3 for food itself and 9 for service, and averaged. The welcome aboard buffet (as were the rest to follow) was underwhelming at best. The dining room food was passble (with only two dishes standing out - both soups - Cream of Wild Mushroom and the Lobster Bisque). Our waiter was ok, but the best was our asst. waiter (waitress) - Katya (from Estonia) - Katya was energetic, pleasant (sweet) and very efficient and I never went more than a minute with an unfilled water glass. She also went out of her way to find different teas for my wife. As for the Pizza - whoever said it was the best on the water, never has tasted anything but frozen pizza - YUCHHHHHHH! I've made better myself at home (hey I live in NY City, so I am spoiled about this). The Chinese food was OK (better than the pizza) and the Deli sandwiches were quite good (corned beef and pastrami, turkey, reuben's, etc...). What no one has said in all the reviews that I have read, is that all these foods are served in or around the Mediterranean Buffet on deck 9 (Lido Deck). The chinese food is on one side, the deli on the other, with the pizza and Mississippi grill (only hot dogs, hamburgers, and steak sandwiches) aft near the aft pool.

Bar Service - 5
The mixed drinks were way too strong for me (I like mine to taste like something other than straight liquor) and they kept on pushing those $6.50 drinks in the cheap souvenir glasses. The soda card for my 12 year old was $17.00 and well worth it. Unlike the other cruise lines I have sailed with, soda's cost $1.00 per glass, even in the dining room with your main meals. The only drinks that are free are water, ice tea, milk & chocolate milk, hot coffee, hot tea & hot chocolate.

Room Service - 6 OK this is again a split score - they get a 2 for food and a 10 for service (took them 7 minutes for a couple of sandwiches and drinks). What else can I say.

Excursions - 6 Make sure you book the excursions for Saint John on the ship - they sell out pretty quickly and there are very few options otherwise. We did not book through the ship (hoping to find a whale watching tour on the Bay of Fundy but they don't do those there). We did finally hook up with a wonderful woman - Jackie Adams, who gave us a two and half hour tour of Saint John, taking us to places that you wouldn't otherwise go to (like the fire museum which chronincles the big fire of the 19th century there) or a haunted building that Stephen king used in one of his movies. Her phone number is (506) 333-7004 or (506) 832-0880 and for about $20 per person is quite reasonable (plus she fit all five of us large folks in her van without being crowded at all!). Both Jackie and her husband run tours and can support larger groups as well (up to 9 passengers at a time). You can also email her at jadams@nb.sympatico.ca.

In Halifax, we did the Maritime Museum (a cab from the ship to the museum is about $7.00 Canadian) and admission was $6.00 per adult and $2.00 per kid. Not much of a museum but they did have relics from the Titanic. What we did enjoy was a whale watching tour from Murphy's on the Water. It costs about $25 per adult and $18 per child (Canadian) for a two and a half hour tour, and we did see a couple of whales (Minke whales to be precise) and some Harbor seals as well. Just make sure you wear the wimp dot (transdermal scopalomine patch) and take some bonine or dramamine (or something stronger) as this was a very rough ride.

Debarkation - 7. We opted to take our own bags off the ship so we saved quite a bit of time. The port of NY leaves a lot to be desired (and I live in this city). Comparing it to Port Canaveral in Florida, it's a 1 to Fla's 10. Customs was a breeze. It was just very crowded trying to get off the ship.

Weather - Can't rate this as they couldn't do anything about it. I realize that Carnival can't do too anything about this but be warned, the only sunny day we had was today, the day we got off the ship. Otherwise, overcast, foggy and very humid.

Summary
Like I've previously said, we were very dissapointed with this cruise as whole. Inconsistant is the most favorable way to describe it. My wife and I were discussing it and we both a greed it was like that "free" weekend these time-share properties give you entice you to spend way too much for far too little (tawdry and overpriced). Everything was geared toward the ship making scads of money. For example, the couples massage on the SOS back in February was $120 for two hours, on Victory it was $190 for 80 minutes.

I don't think we'll do Carnival again (even for reduced rates). I would rather spend my precious vacation time and hard earned money on somthing that I will relax at and remember fondly for the reaminder of my days. There are many more intangibles that went into this review, but I would have to add about another 3000 words to make it understood.

I will have pictures up in a couple of weeks at http://www.geocities.com/cruise2001a.

By the way, my 12 year old son, 45 year old ex-wife, 43 year old family friend all agree with this 47 year old couple that this cruise was far from stellar - Passable at best and hugely disappointing overall.






Now for the photos!


New York Harbor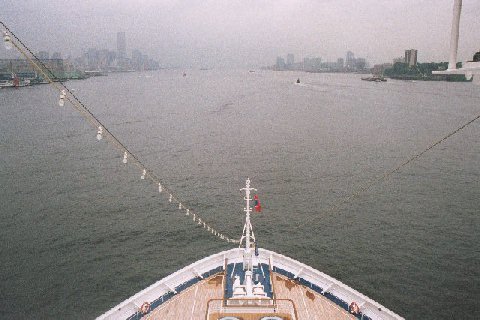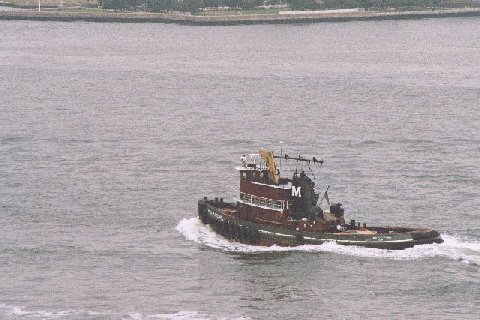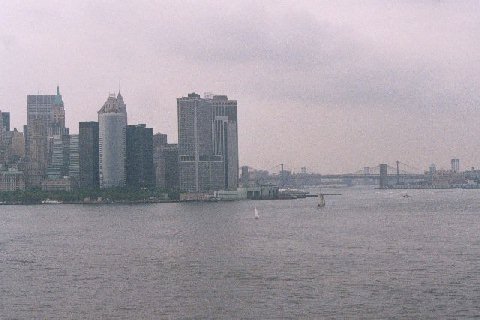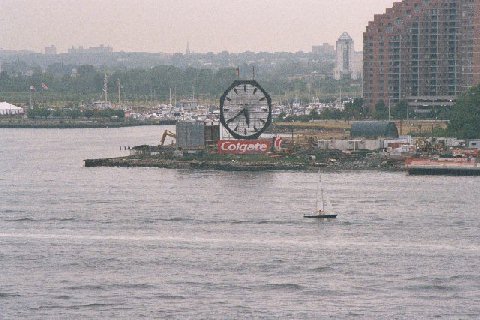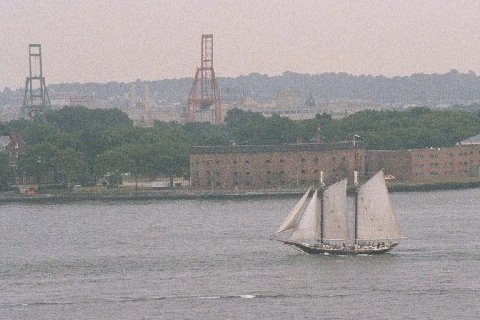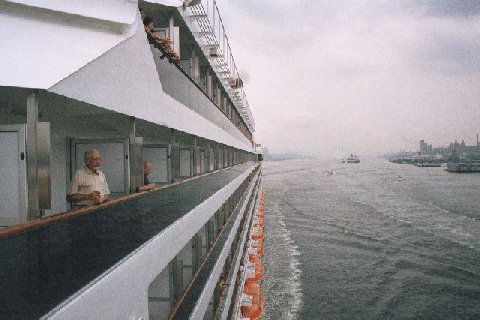 Holocaust Museum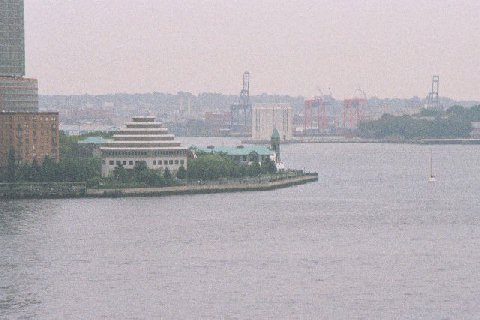 Ellis Island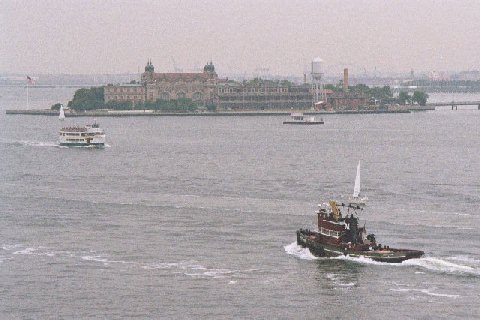 Statue of Liberty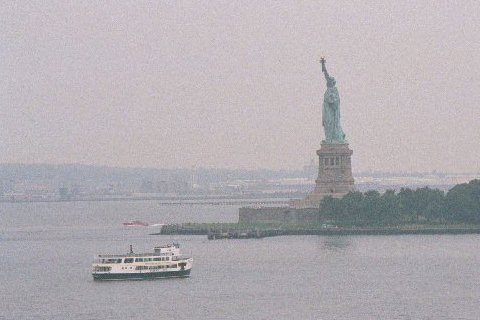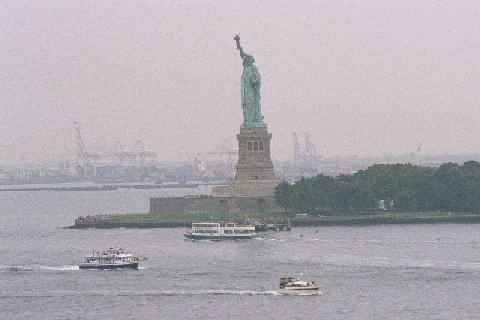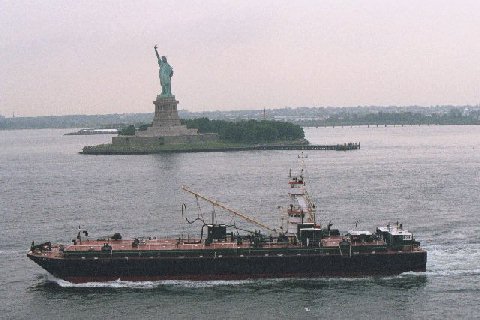 Verazano Bridge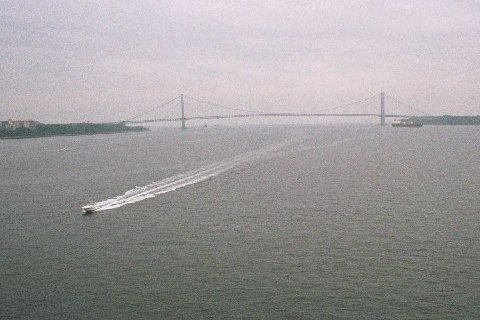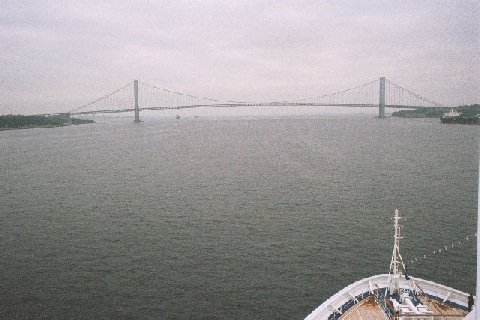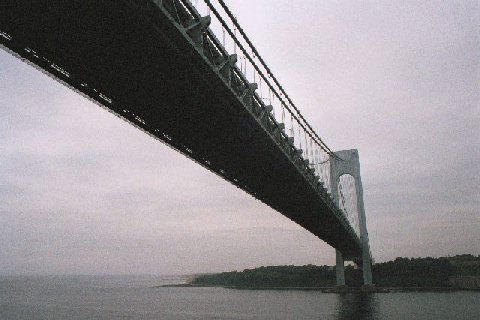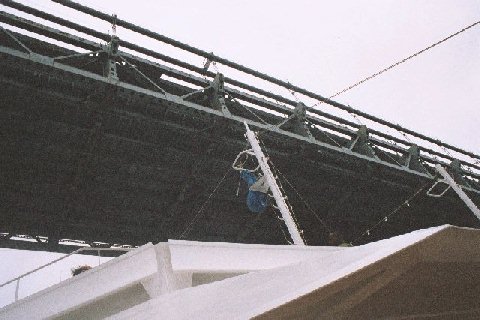 The Ship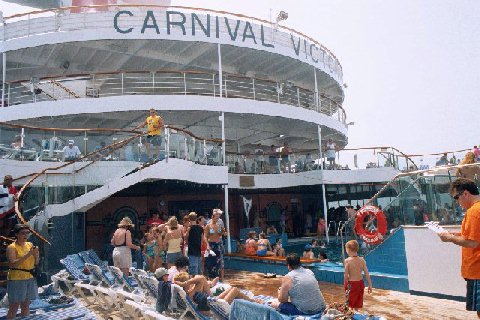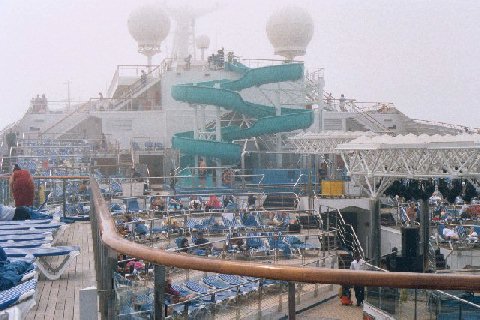 Atantic Dining Room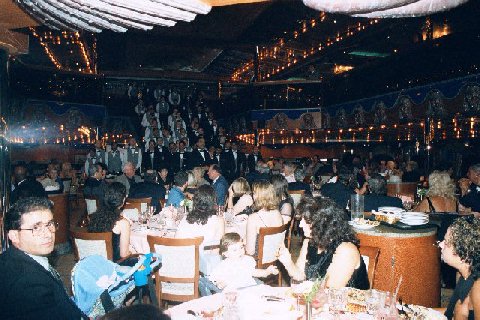 Our Dining Room Table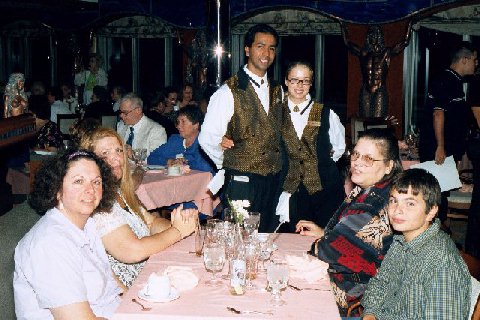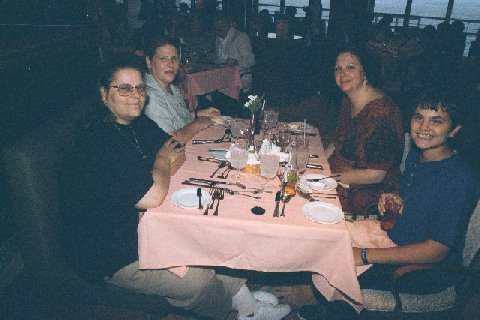 Katya (Asst. Waitress)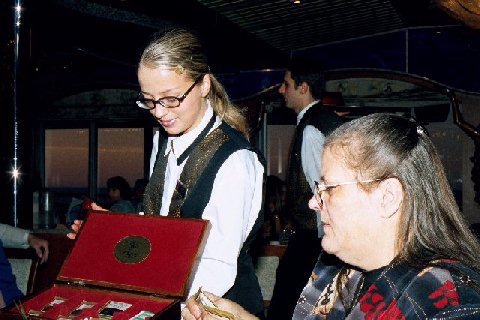 The Galley Tour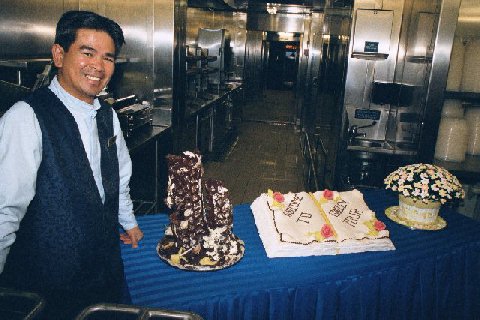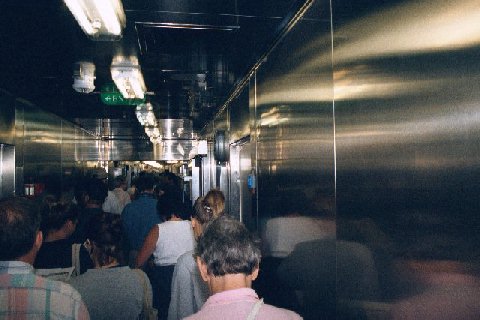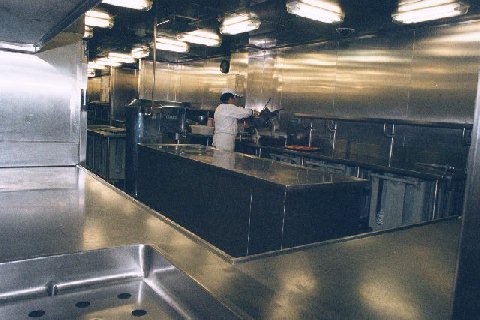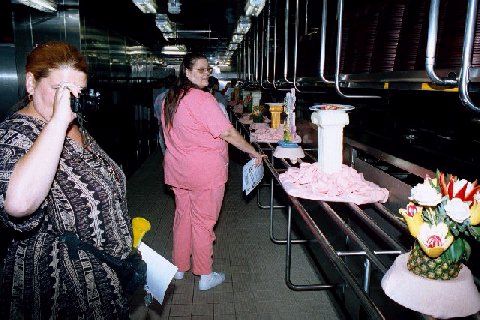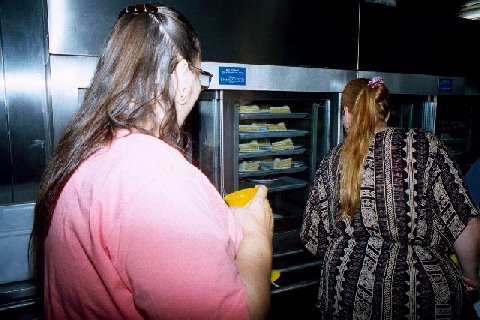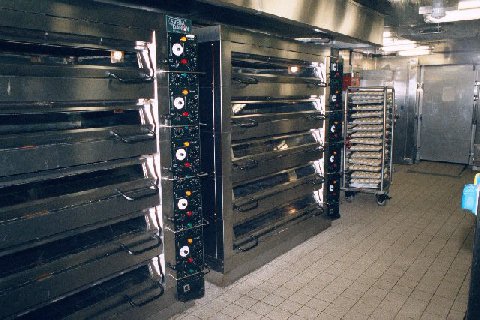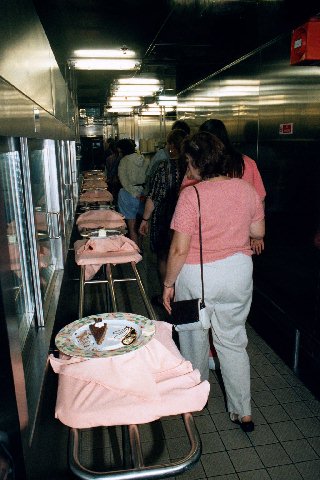 The Mediteranean Restaurant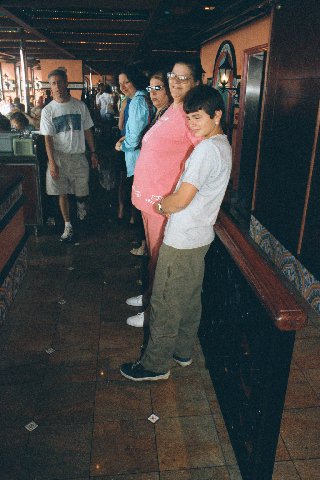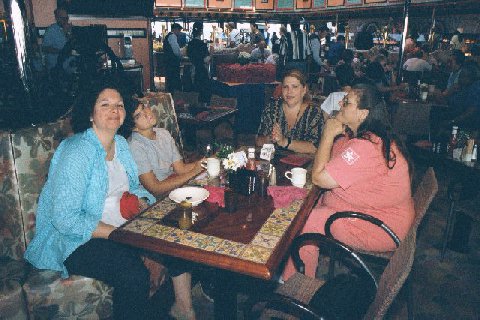 Outside the Pacific Dining Room



The Midnight Buffet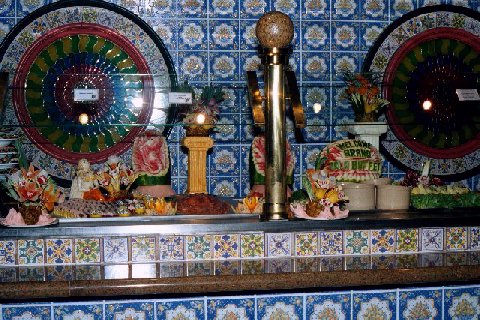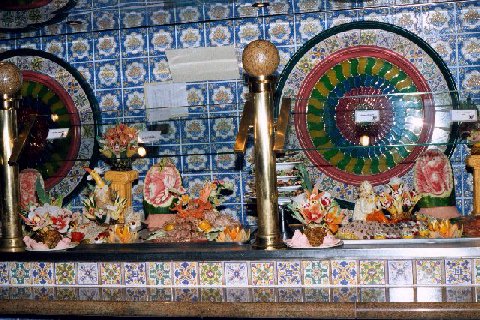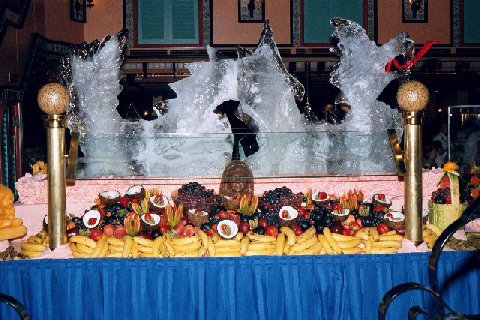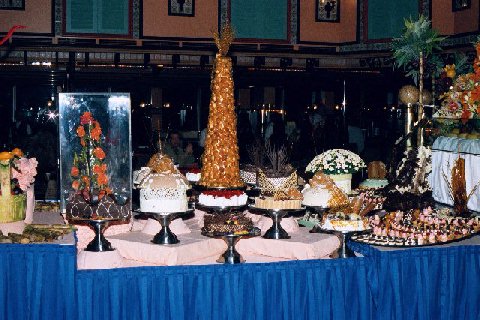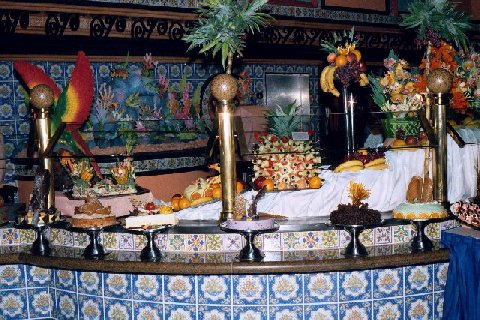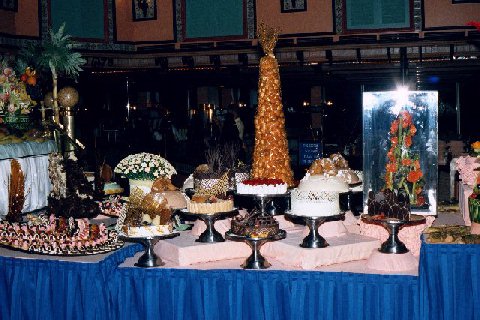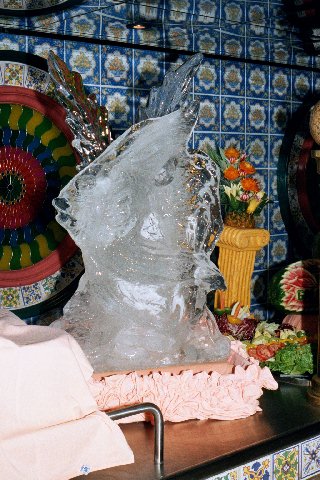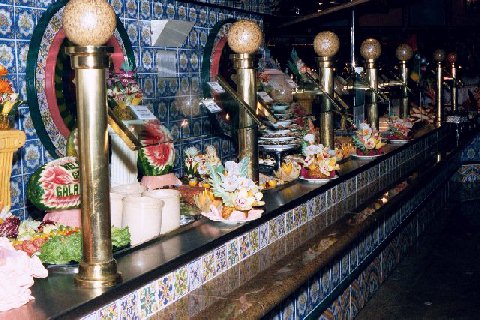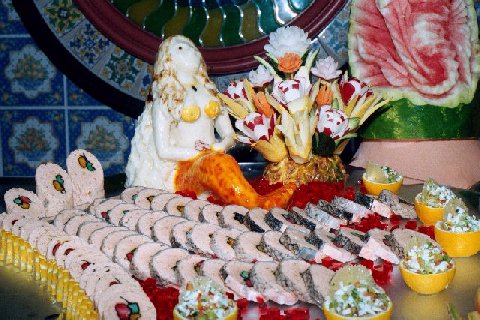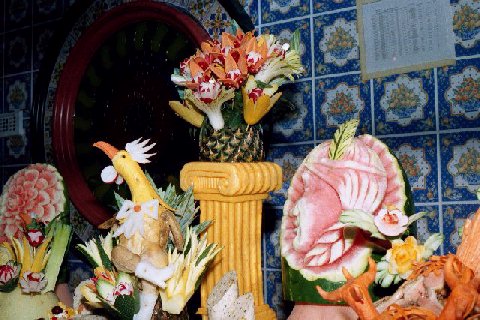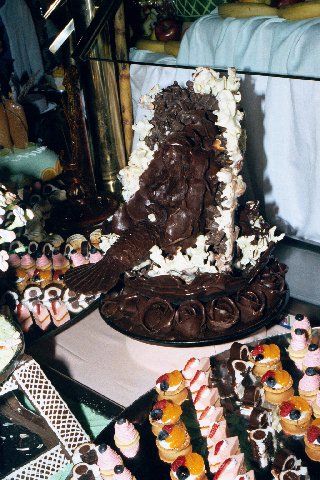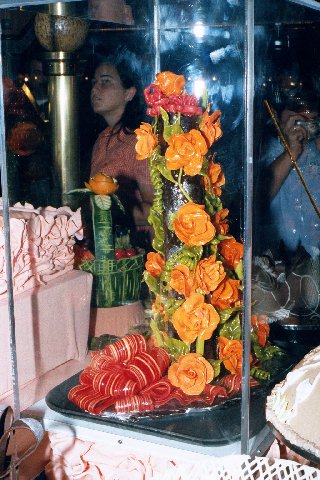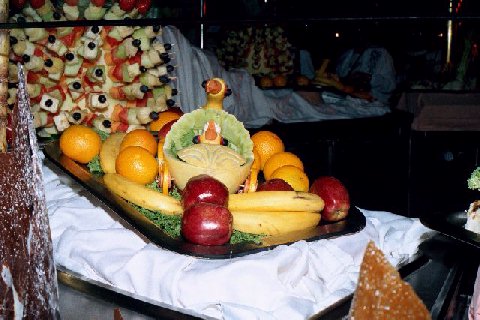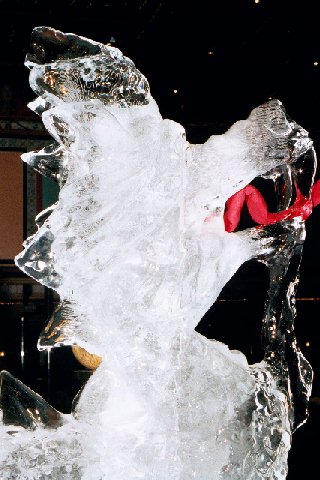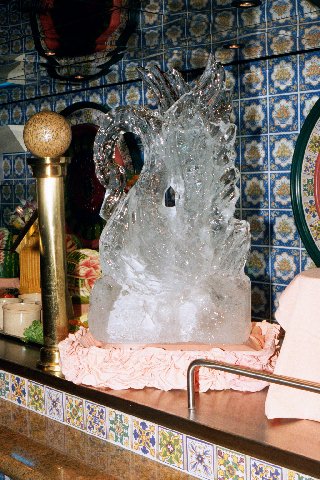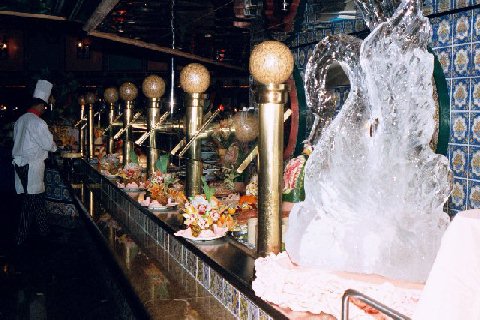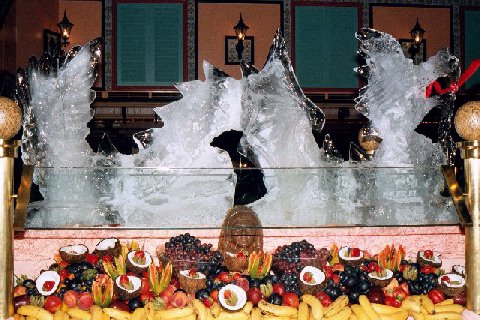 The Adriatic Lounge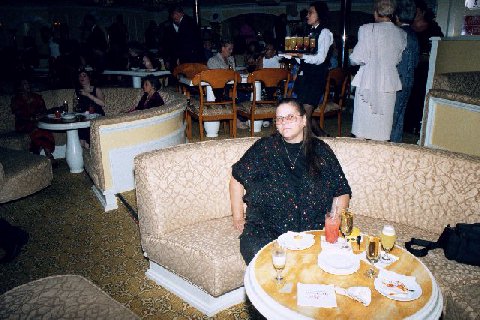 Outside the Game Room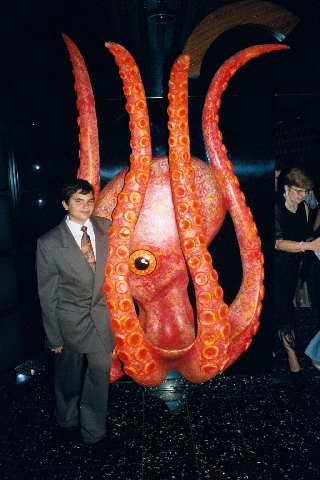 The Pool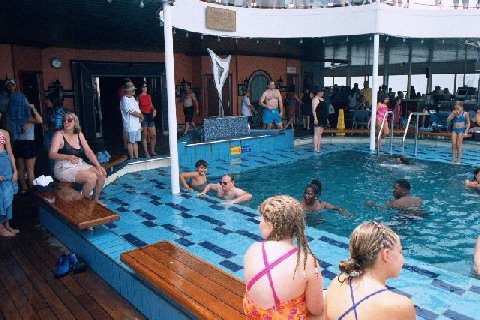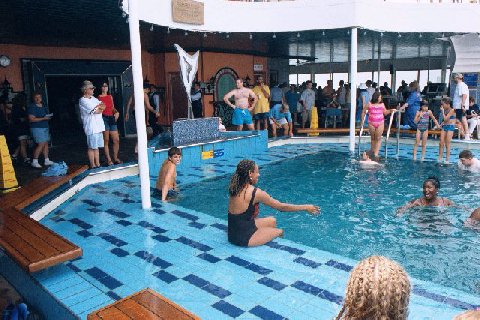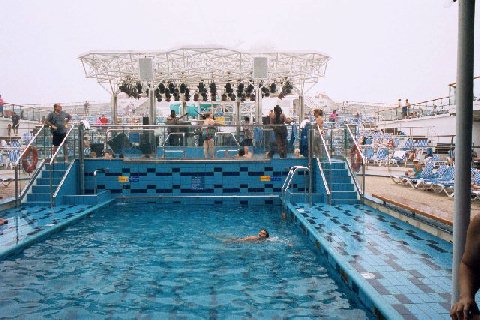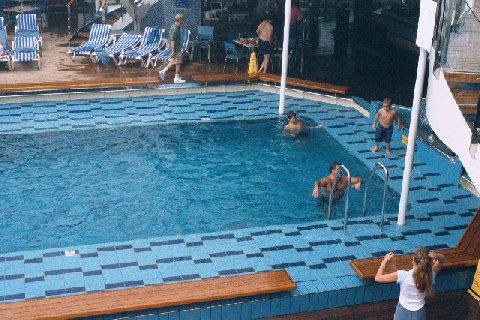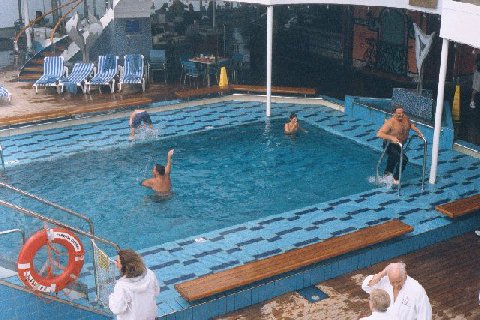 The Slide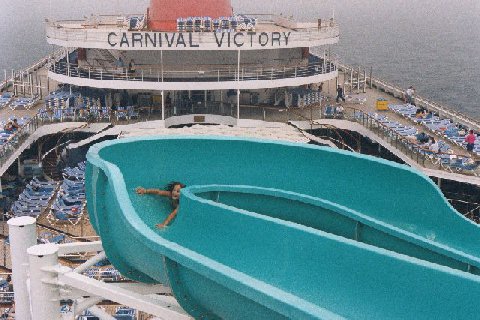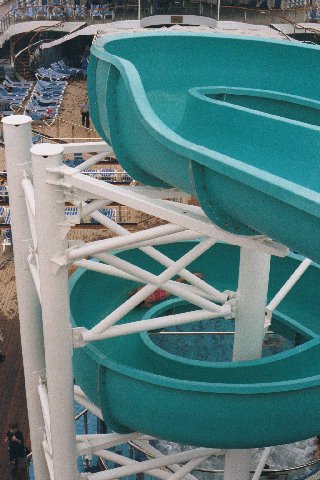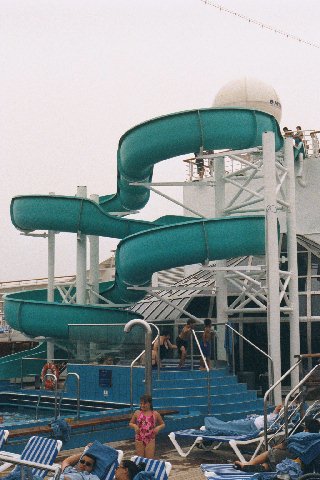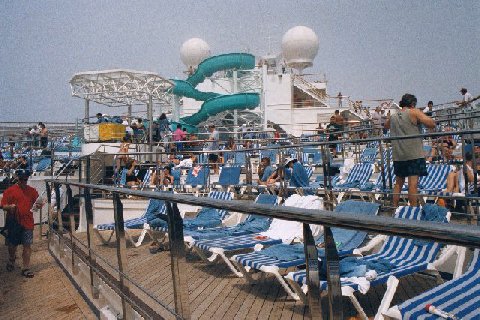 Shows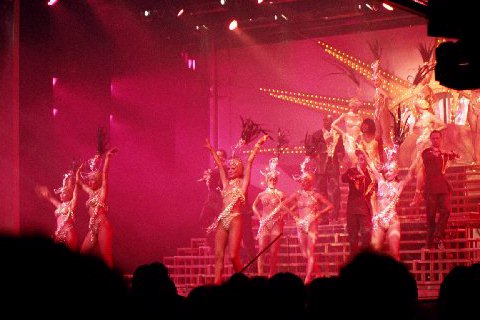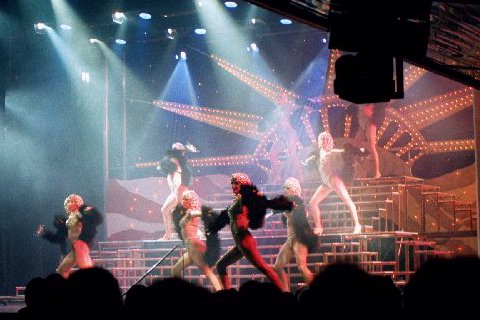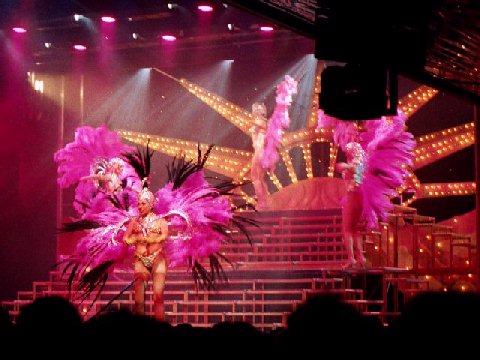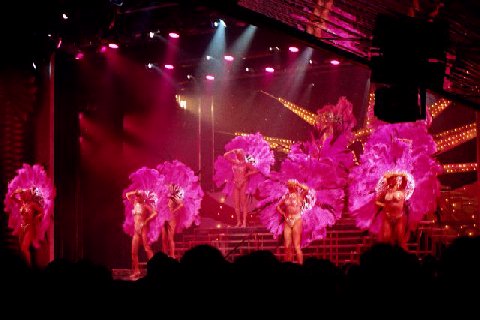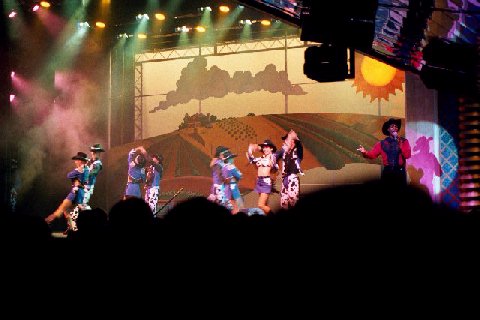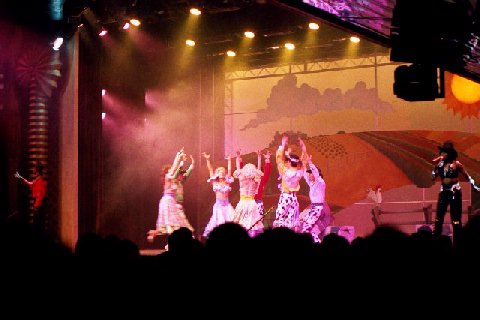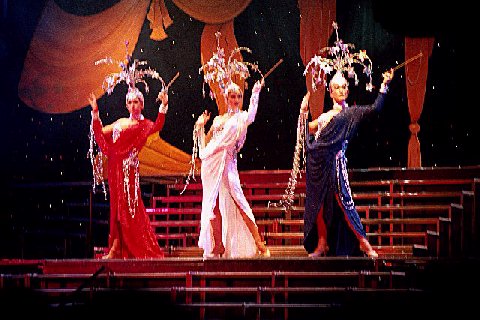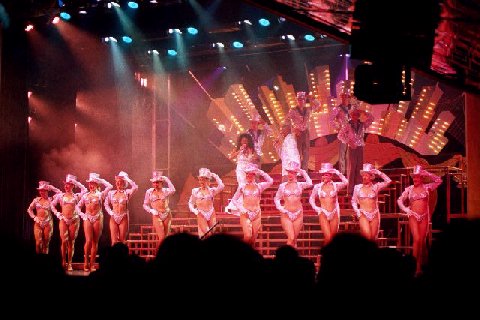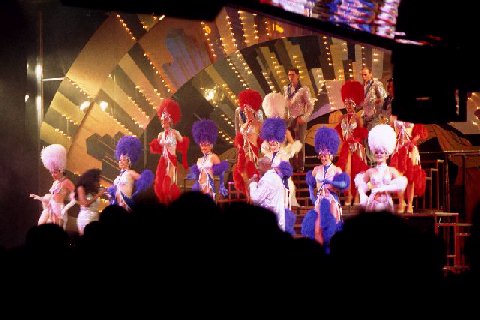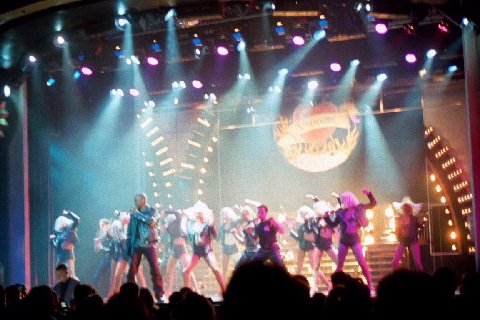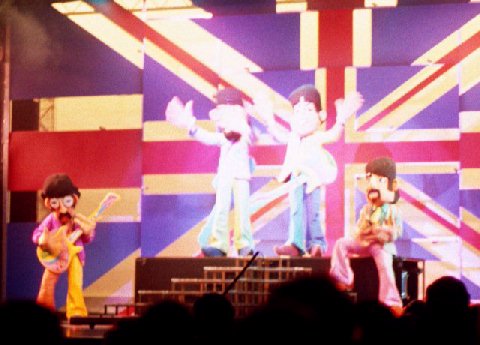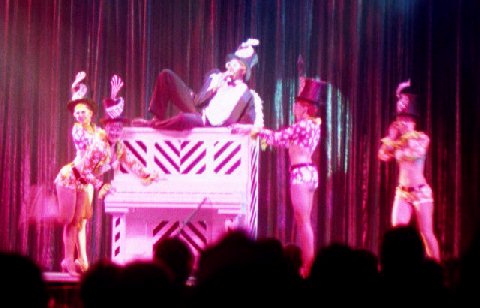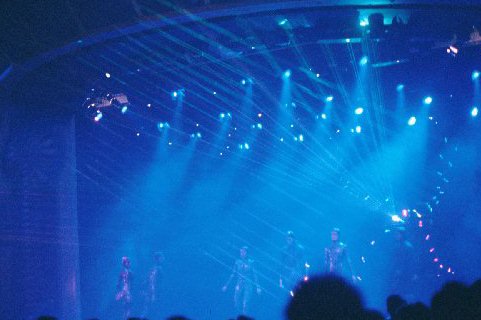 The Newlywed/Not So Newlywed Game



Room Towel Creatures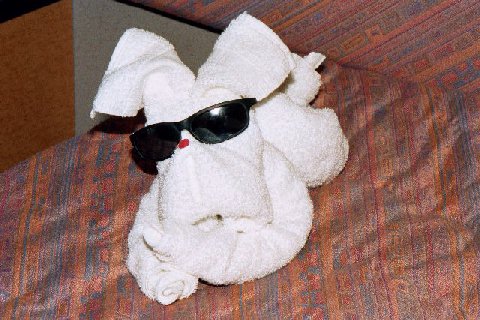 Sue On Board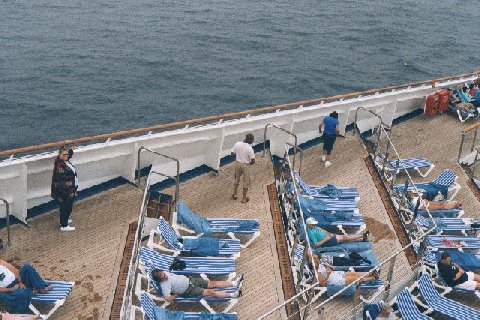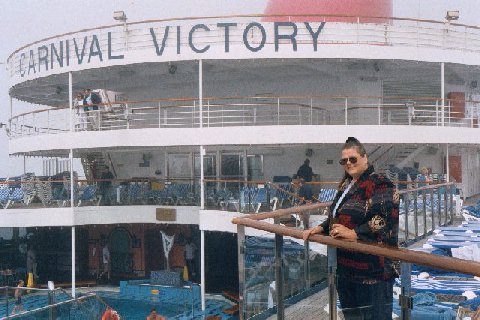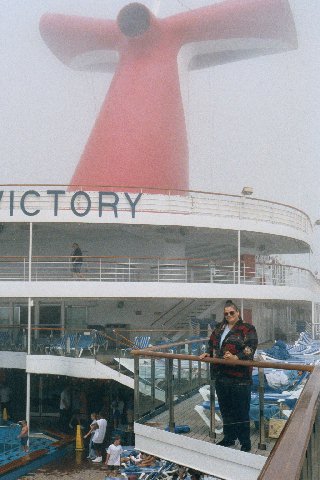 Saint John, New Brunswick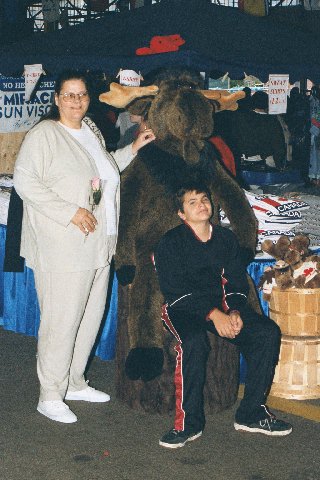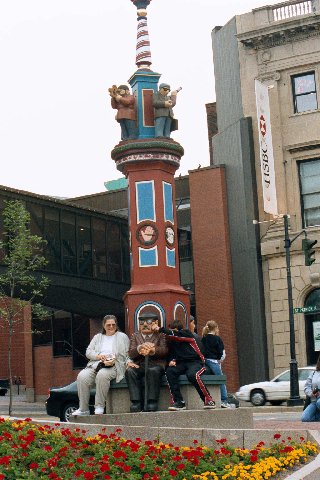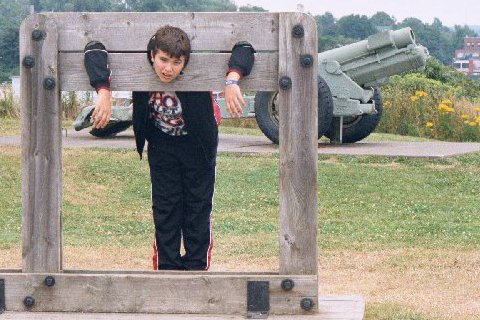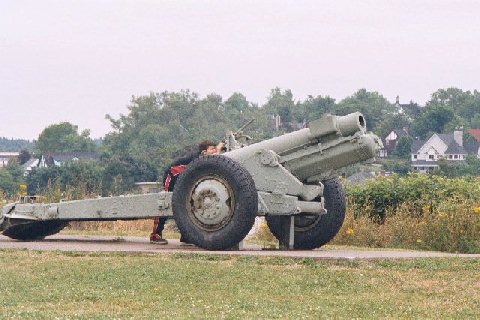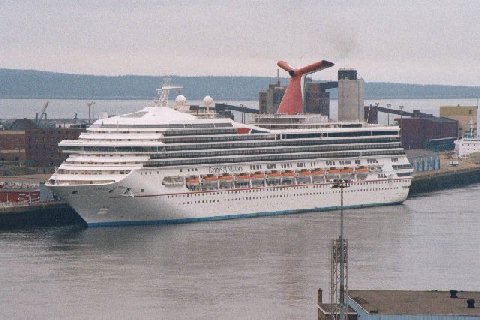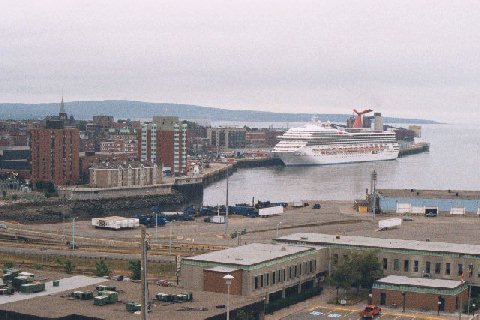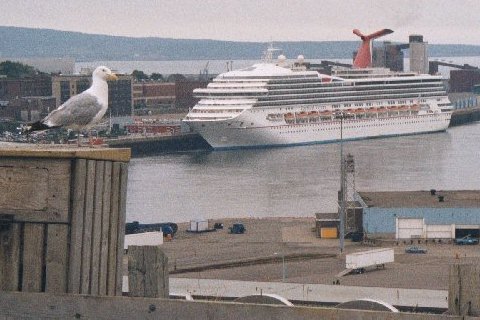 This house was used by Stephen King in one of his movies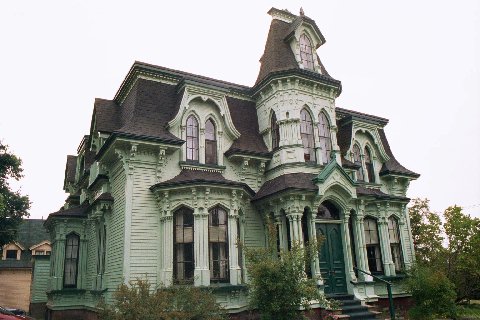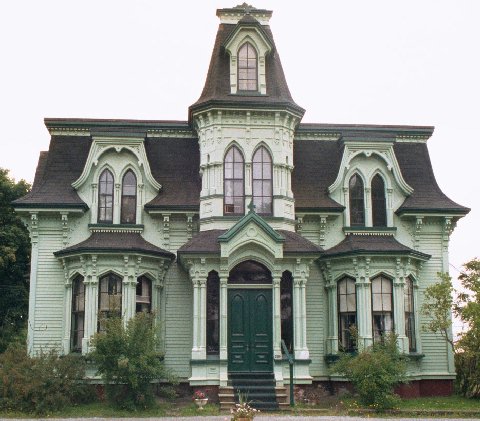 The Carleton Martello Tower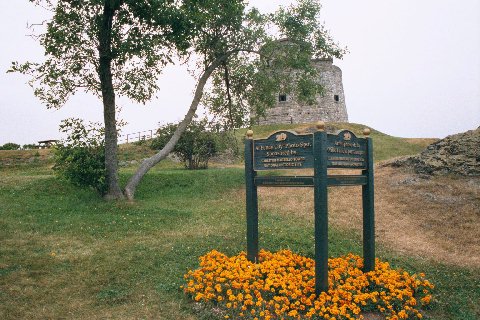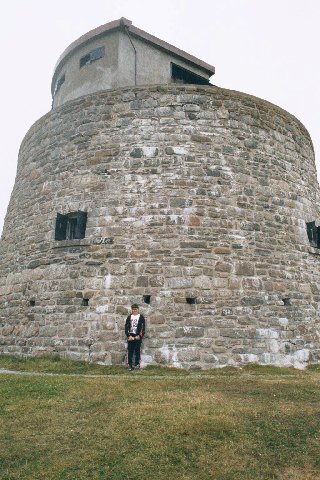 Leaving Saint John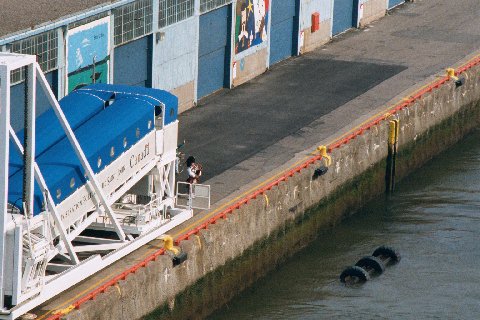 The Court House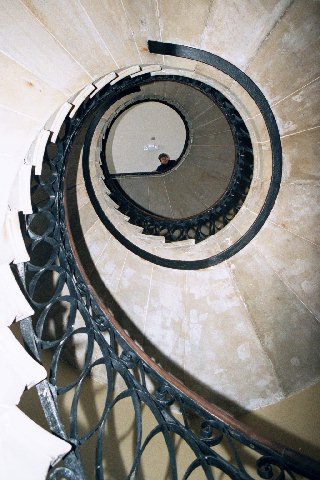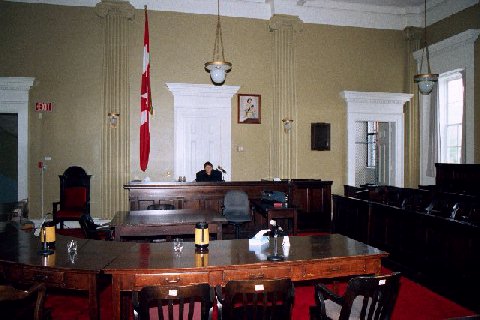 The Fire Museum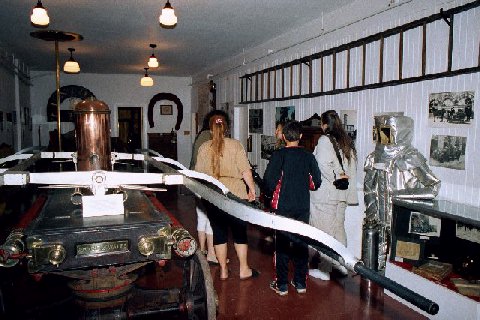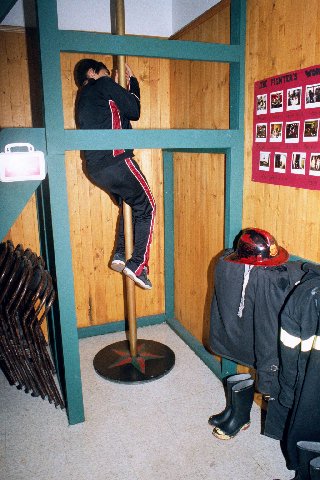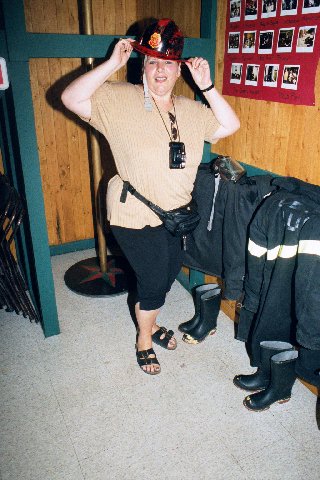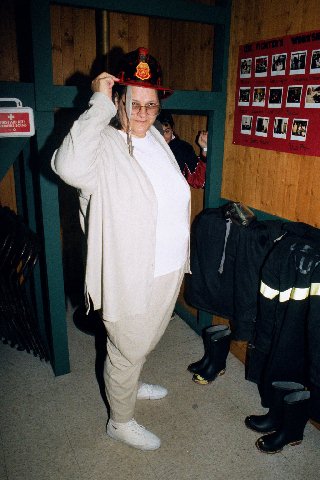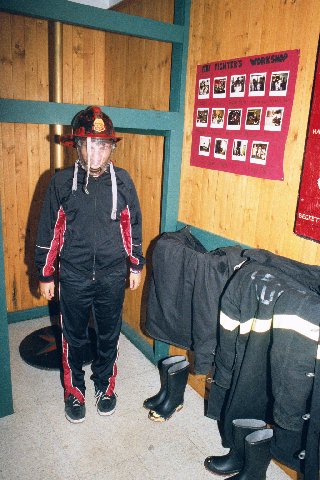 The Reversing Falls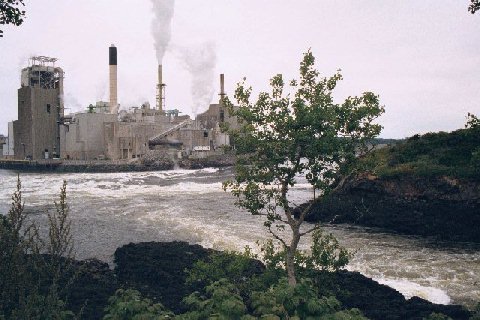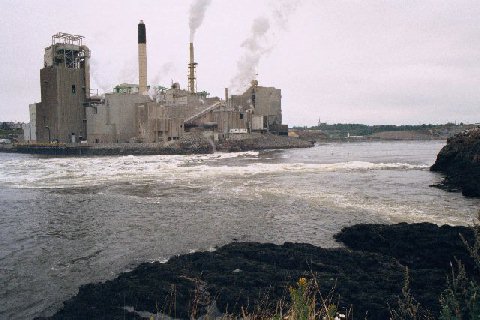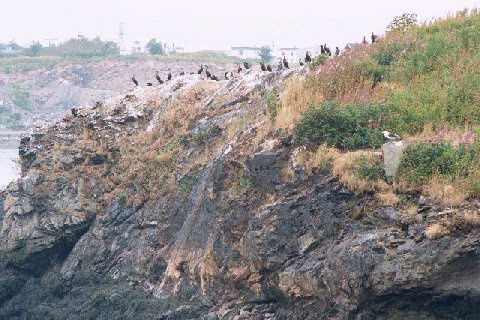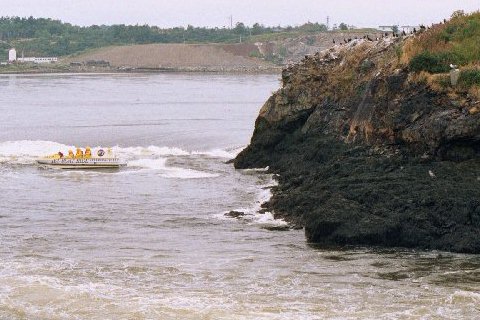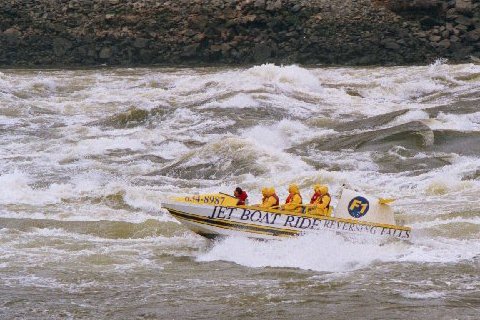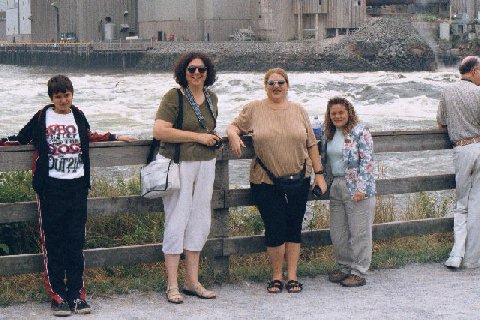 (That's Jackie Adams on the right)


Halifax, Nova Scotia
(Whale Watching Tour)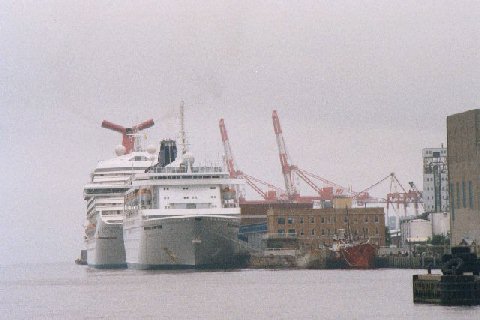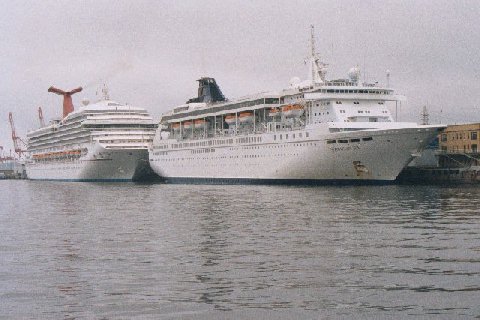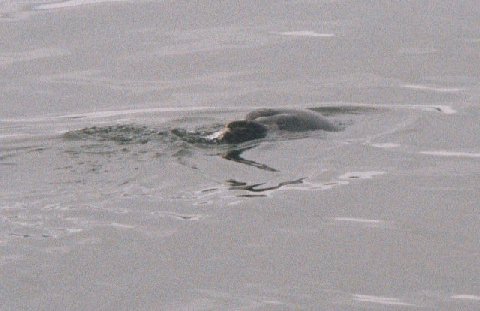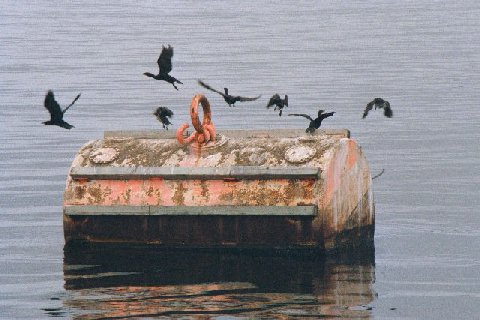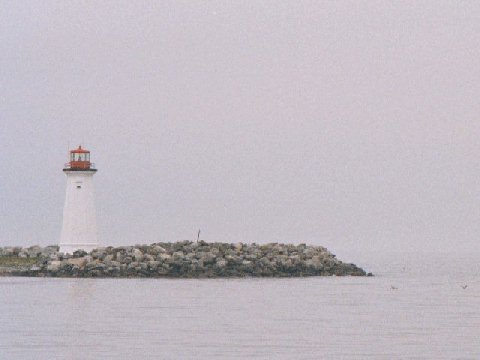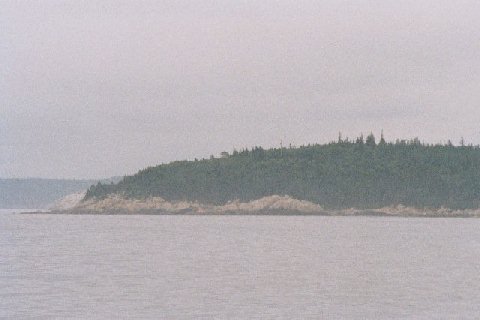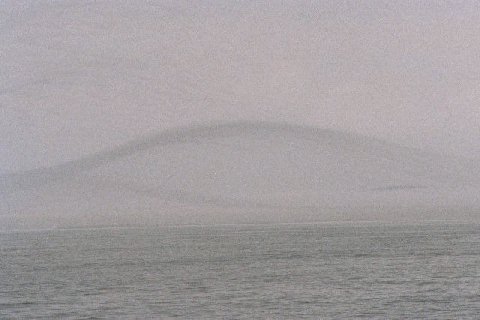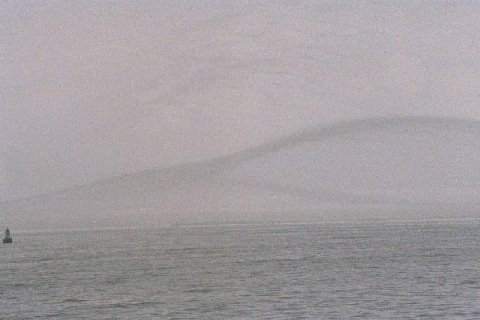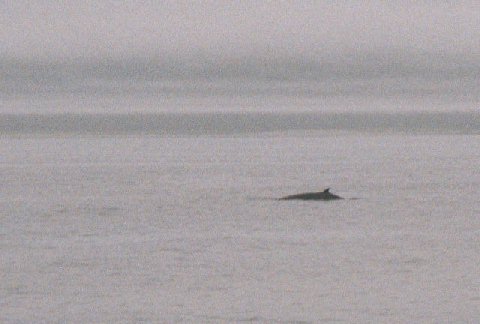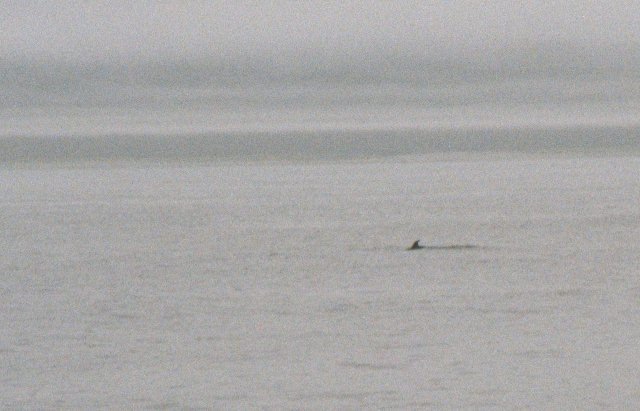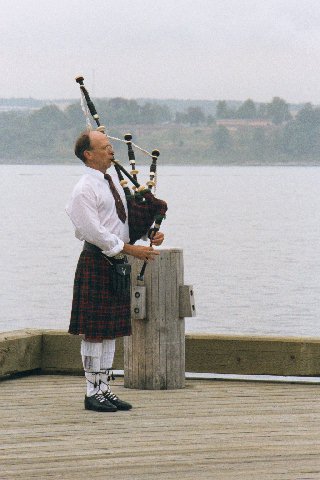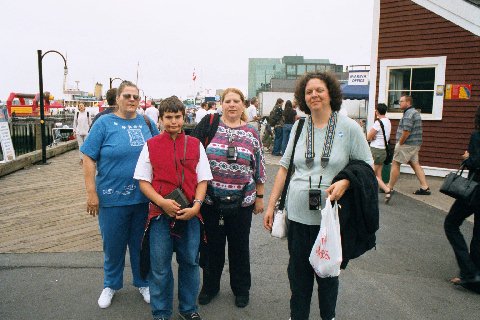 This museum had artifacts from the Titanic along with other interesting stuff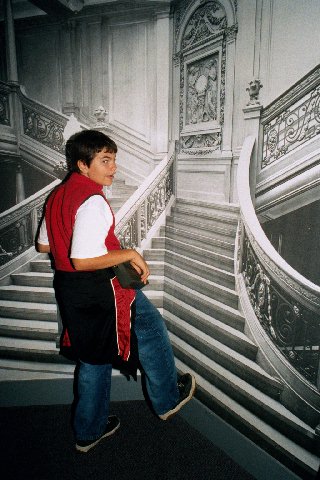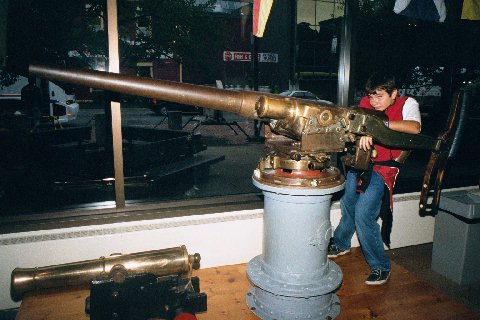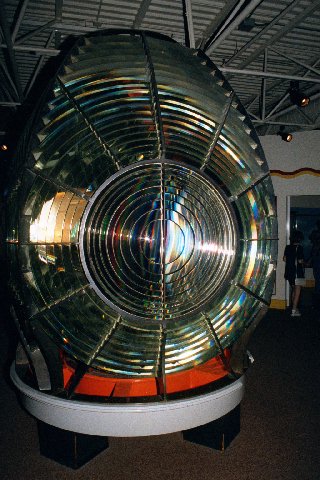 The girls are tired already!